«Significant Legal Victories»
We managed to complete more than 50 field audits, more than 20 pre-trial and more than 20 court disputes and save more than 5 billion rubles for our clients! December 2021 was especially rich in cherished court decisions: 
Andrei Solomyany and Denis Kozhevnikov helped a major telecommunications company in a dispute with the Federal Tax Service of Russia to reduce the additional accrued amounts, about 3.5 billion rubles, by more than 50%. 
Mikhail Begunov and Denis Kozhevnikov protected the interests of a wholesale company by not only reducing the additional charges, but also by obtaining interim measures that allowed the company to stay afloat until the resolution of the dispute on the merits.
«One more new practice»
We listen to our clients' needs and follow legal business trends, so we decided to expand our expertise and add a new pool of services related to business criminal defense for tax crimes. Clients will be able to get more holistic legal help by contacting us, what will save time and money for clients.
Briefing employees before the on-site tax audit
We have developed a 14-page briefing document for warehouse, IT, HR, and tax accountant staff and are sharing it with you. 
Read more
«Business has a face» or Tax Compliance staffing expansion
To be responsive to our clients' needs and provide services at a high level, we are able to attract a growing number of tough experts - so we were happy to welcome 5 new professionals to the team. Among them: graduates from the leading law schools of the capital and from BIG-4 companies.
«Compass of Success»
The number of domestic and foreign ratings, which note the high level of expertise of the company, increases every year:
World Tax, one of the most reputable ratings, to which we submitted a questionnaire for the first time, noted the company's work and successes;
Best Lawyers, an international award, singled out the professionalism and experience of Mikhail Begunov, Managing Partner at Tax Compliance;
Kommersant included the company in 4 categories;
Pravo.ru-300, the rating in which we kept and also improved positions, having risen one more line in the Tax Consulting category.
Tax reconstruction: what happened in 2021 and what these changes led to
We look at how the tax reconstruction was applied in practice after the March letter of the Federal Tax Service and the landmark decision of the Supreme Court.
Read more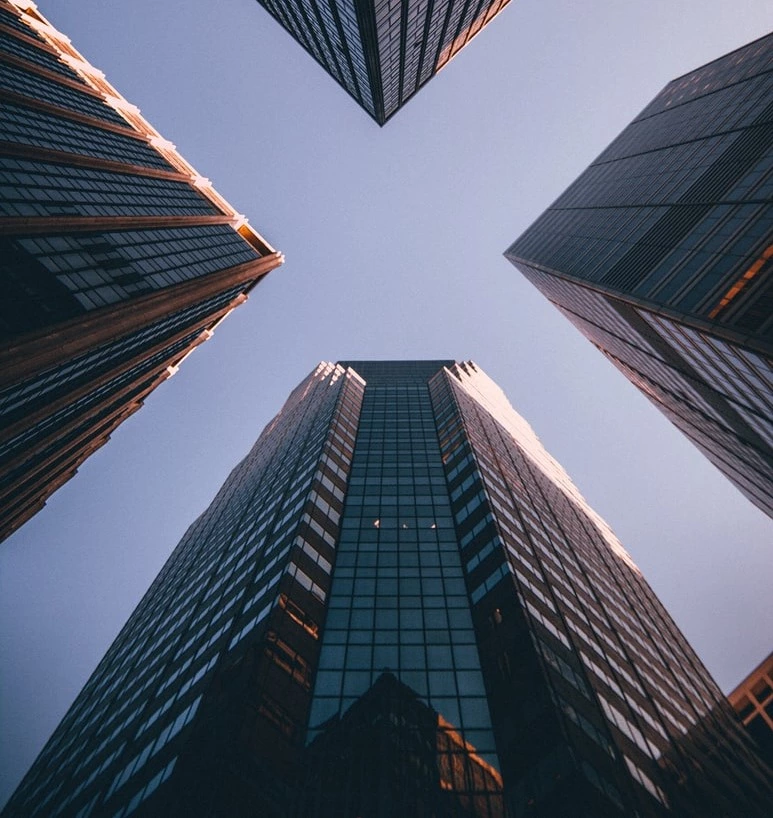 «Not only the law»
We try to strike a balance between work and educational aspects, and therefore actively
We publish articles and expert opinions in RBC Pro, Klerk, Advokatskaya Gazeta and others
We participate in external events: in 2021 we not only spoke at legal conferences Pravo.ru, CFO, Continent Group, but also reached a new level and held our first joint event with Kommersant! This was a good experience, which we will definitely improve in the new year;
We support non-legal events - Tax Compliance became a partner of the Golden Racket 2021 tennis tournament. Mikhail Begunov and Andrei Solomyanyi attended the awards ceremony;
We create our own info-products - experts developed a universal check-list for passing an audit, which was downloaded by more than 75 lawyers.
We would like to make a special mention of the commercial, which was shot together with «Khudyakov Production» in the middle of November. In it we showed that to solve such delicate issues as tax regulation, it is important to involve specialized lawyers, who have worked in the field of taxes for many years, know all the pitfalls and can see the situation more broadly and take into account all the details.
«Looking forward to 2022» or future prospects
Looking back, we realized that a lot of quality work has been done, but there's more to come and plans for 2022 are grand! We are happy to share a few of them:
In the near future we plan to launch our own Telegram-channel, in which we will share the main news in the field of tax regulation and expert opinion, and launch an interactive format for discussion of current topics;
We also plan to actively develop our channel on youtube in the new year in order to release high-quality, interesting and useful videos;
In 2021 we began to support a tennis tournament and decided that we would organize our own tournament for our colleagues, partners and clients. Of course, we will not stop there, and we are already considering other formats of informal events;
In addition, we plan to regularly share our expertise at external conferences and forums, as well as expand our own knowledge;
In 2022 we will definitely prepare many different products that will be useful for our existing and potential clients!